Date night with the bf. // 8.15.14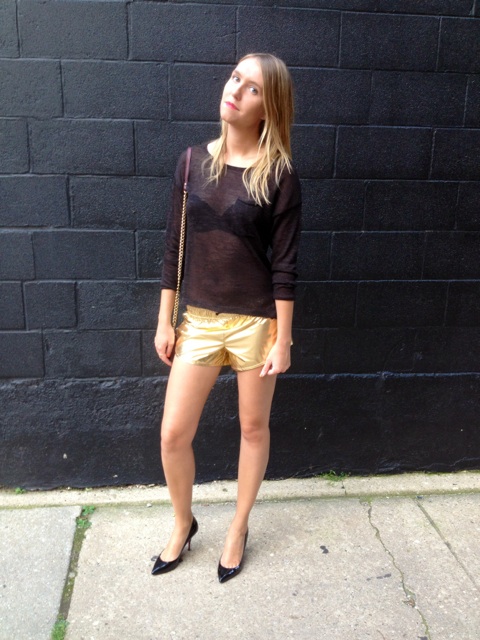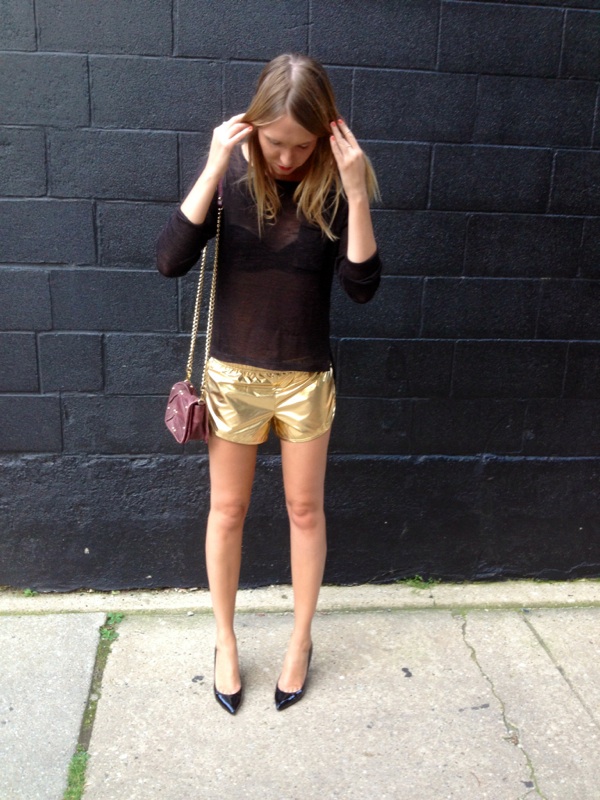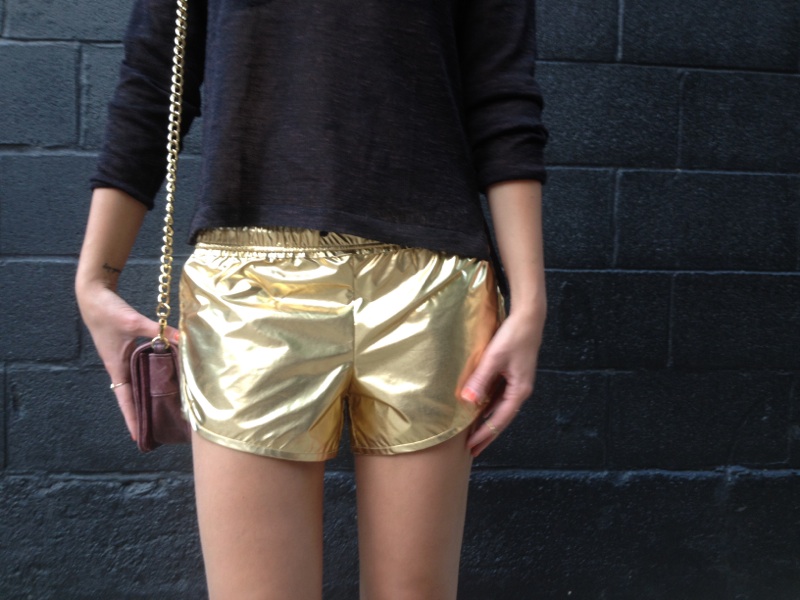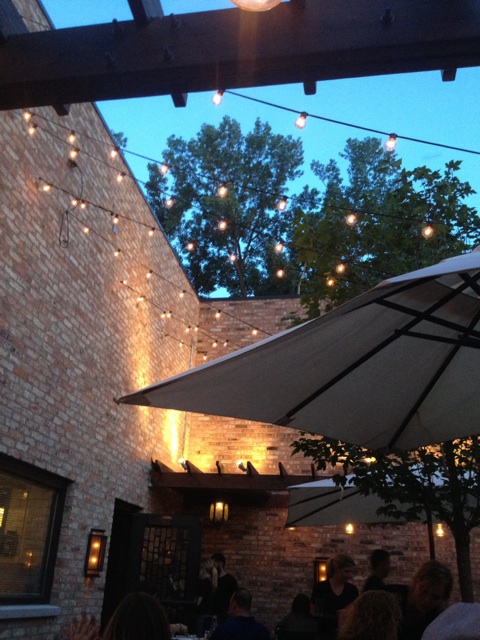 Sweater: H&M; Shorts: Juicy Couture; Bag: Badgley Mischka; Shoes: Louboutin.
I am a big fan of gold. Anything gold. So naturally when I found these shorts at Juicy Couture (which is no longer there, sniff) in Beverly Hills a few months back, I just had to have them. They are actually running shorts, but I knew with a few key accessories and some simple black touches I could turn them into a cute outfit for a night out on the town.