Sunday stroll. // 10.5.14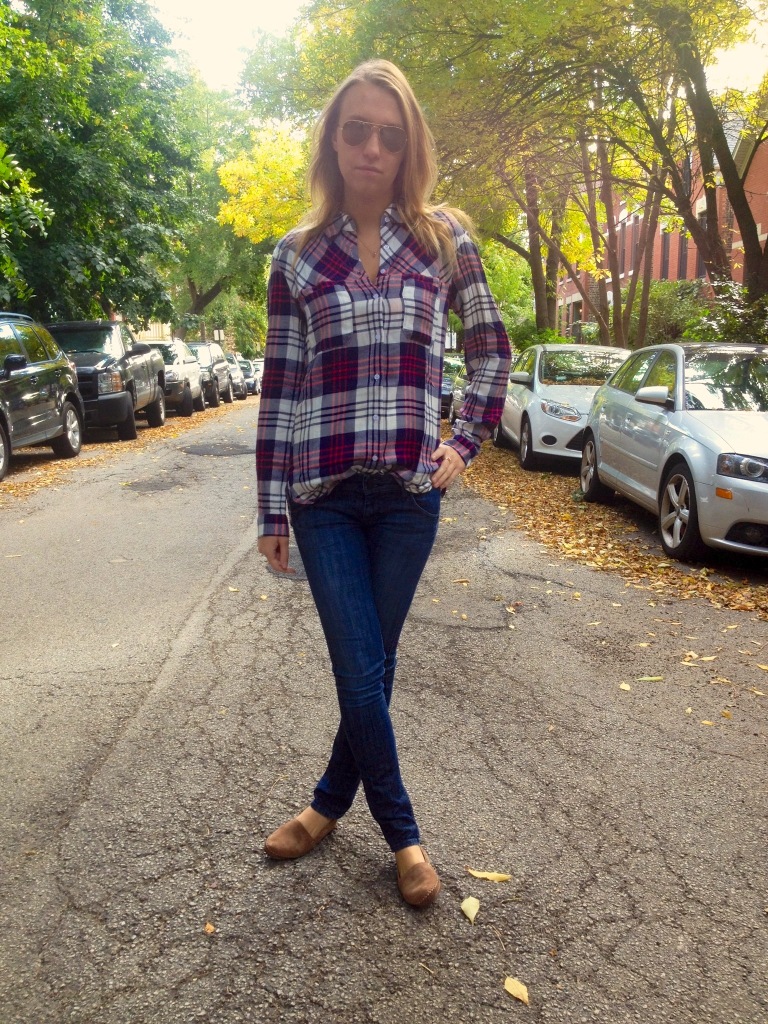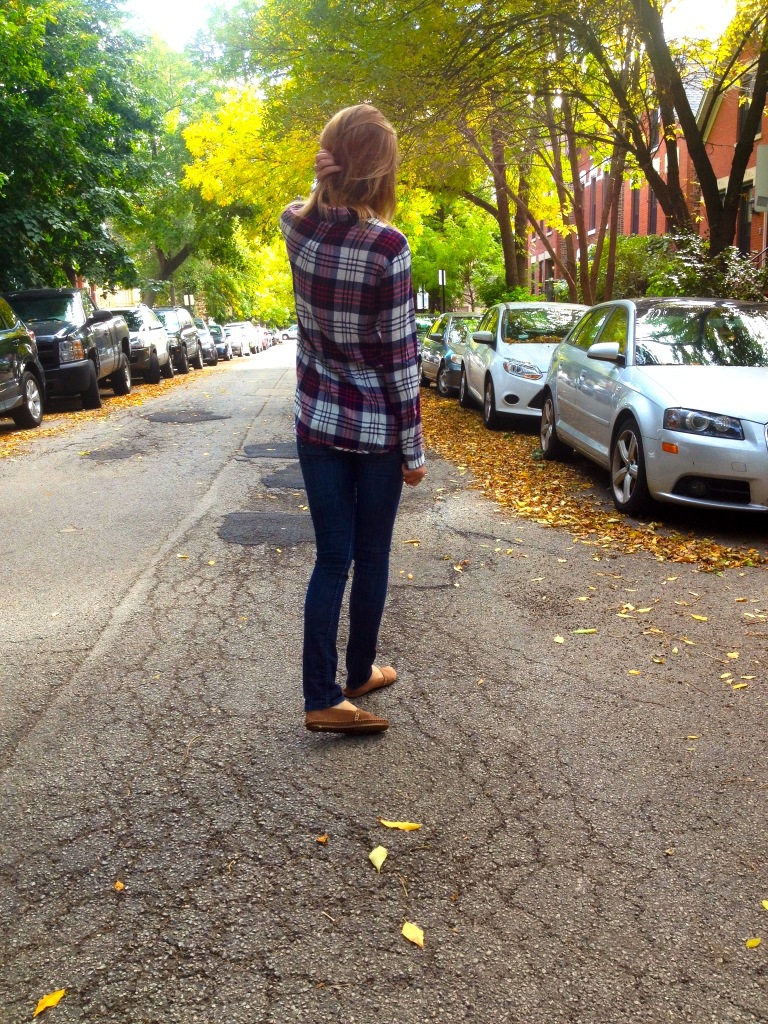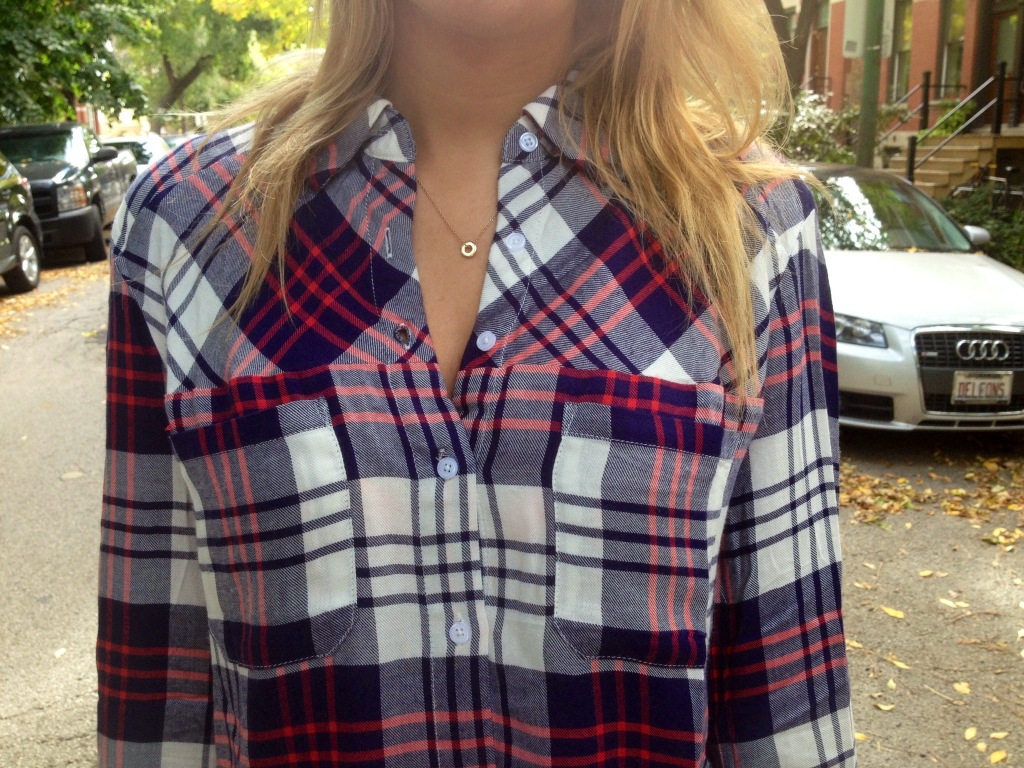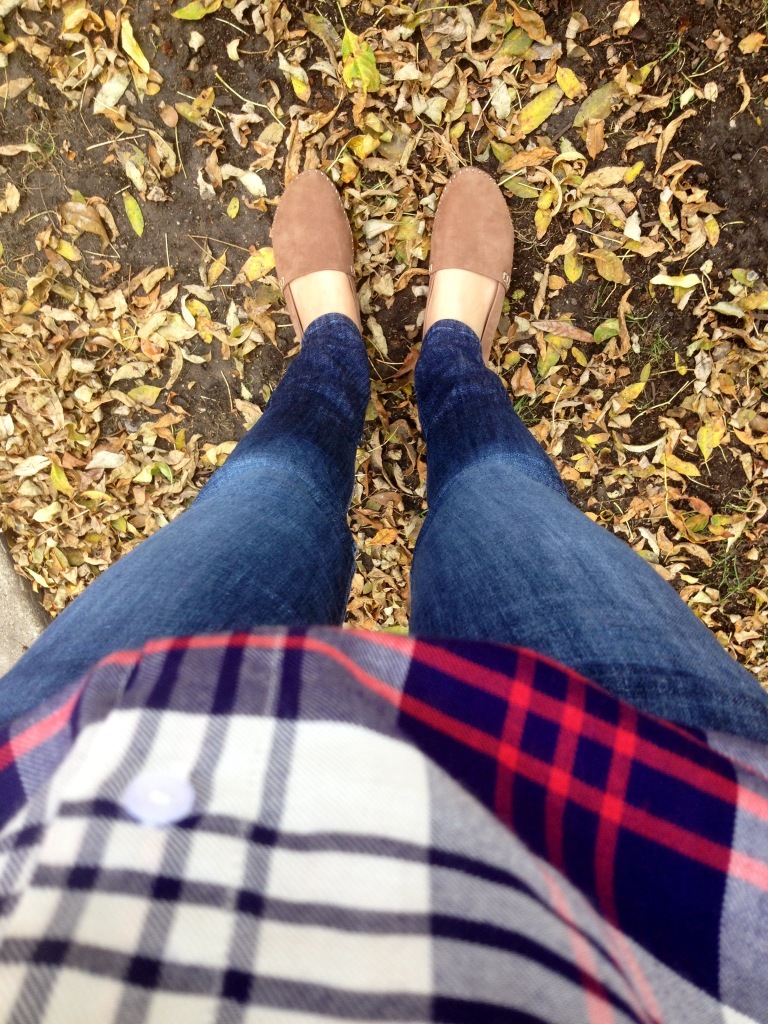 Top: Ace Delivery from Nordstrom; Jeans: Hudson; Shoes: Adam Tucker.
One of my must-haves for fall is a great plaid top. I got this one by Ace Delivery at Nordstrom. I paired it with with some leather Adam Tucker flats and my favorite pair of Hudson jeans and was ready for a Sunday walk along the Chicago river with my guy.