Sunday Starbucks Run. // 11.16.14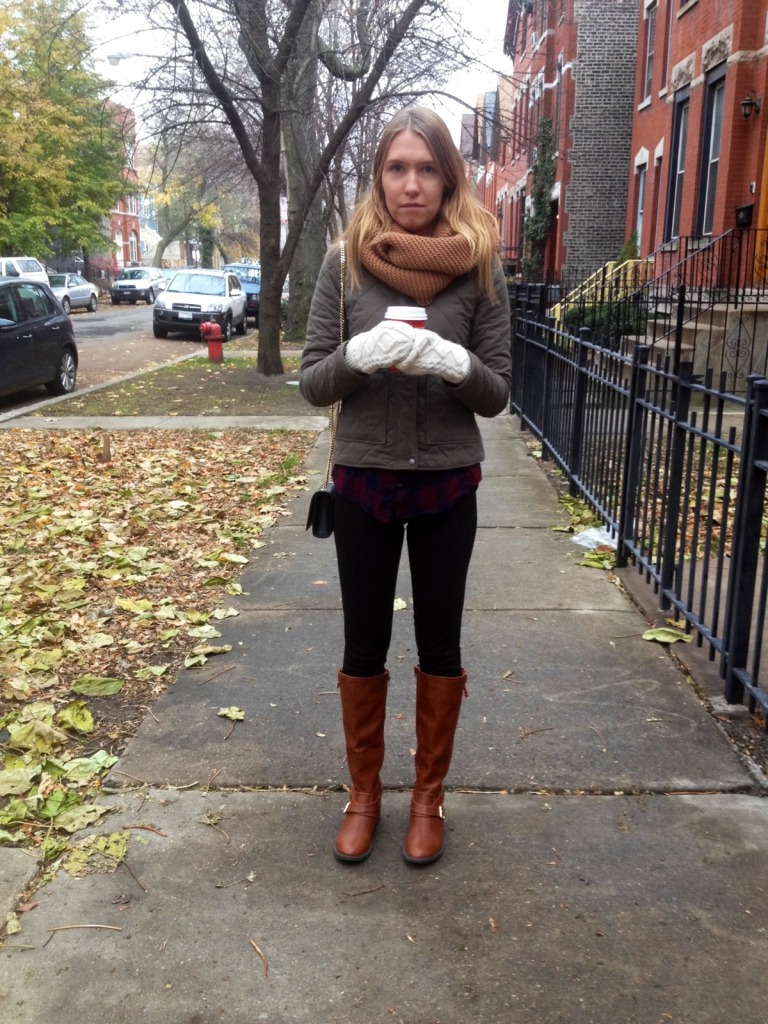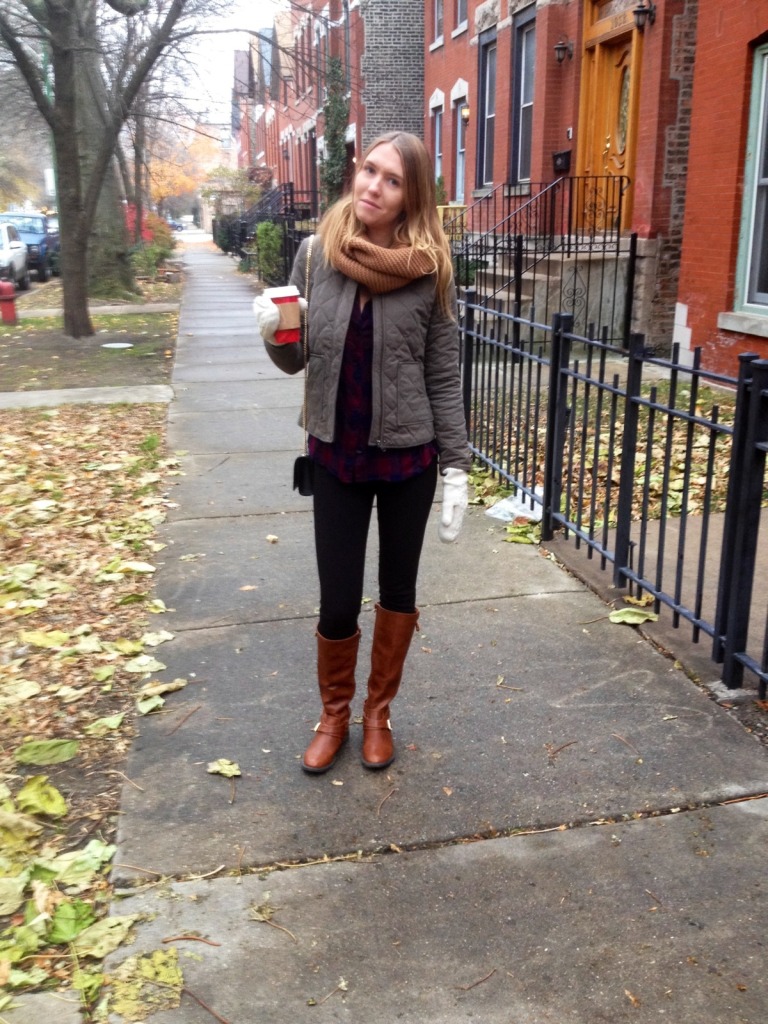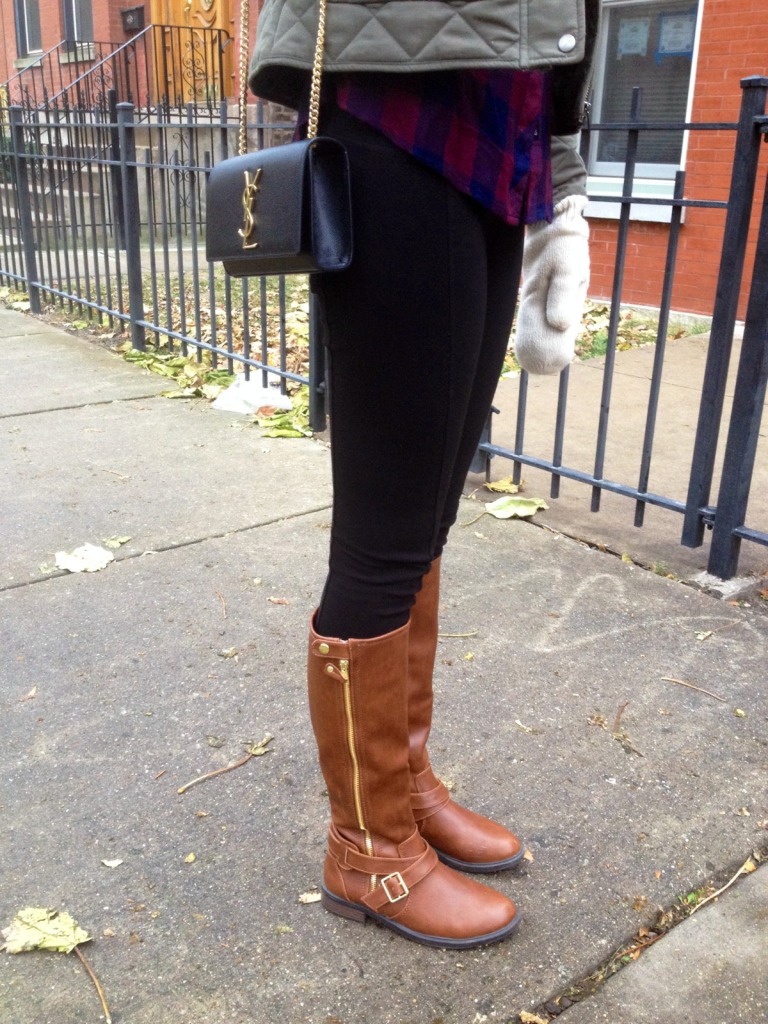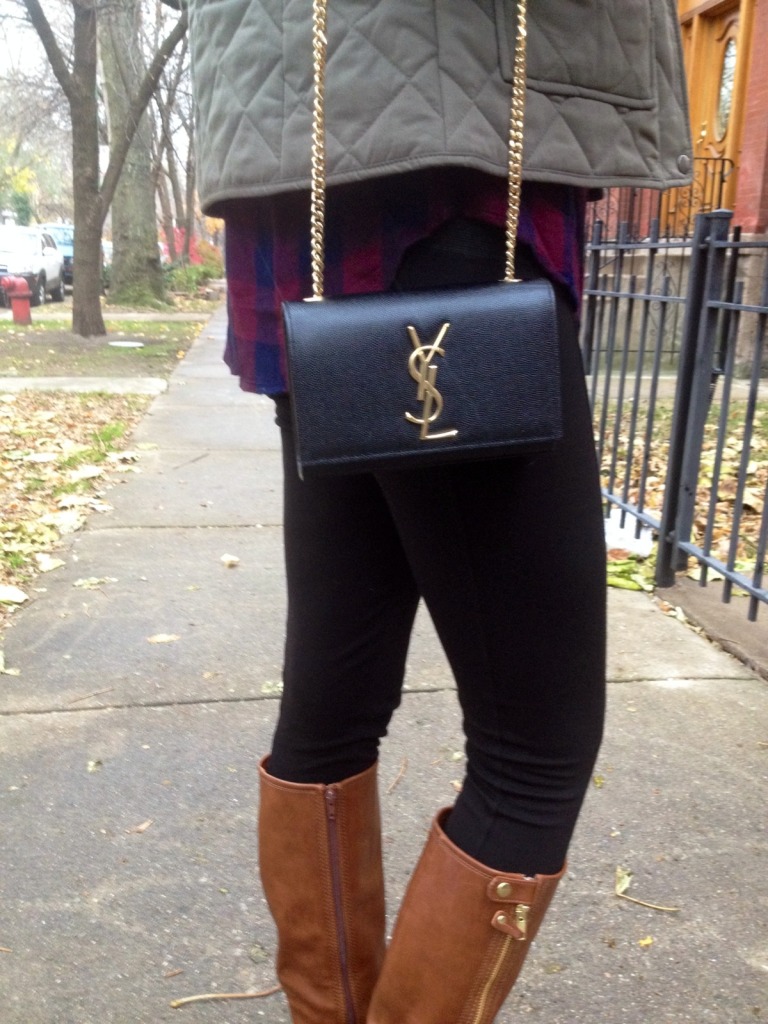 Top: Rails; Coat: Joie; Leggings: Akira Chicago; Boots: Dolce Vita; Scarf: Nordstrom BP; Mittens: H&M; Bag: YSL.
It's cold in Chicago. And it's only mid-November … On a Starbucks run on this Sunday I layered it on with my new Rails button down and Dolce Vita boots along with a cozy scarf, mittens and a little YSL.