New Year's Eve. // 12.31.14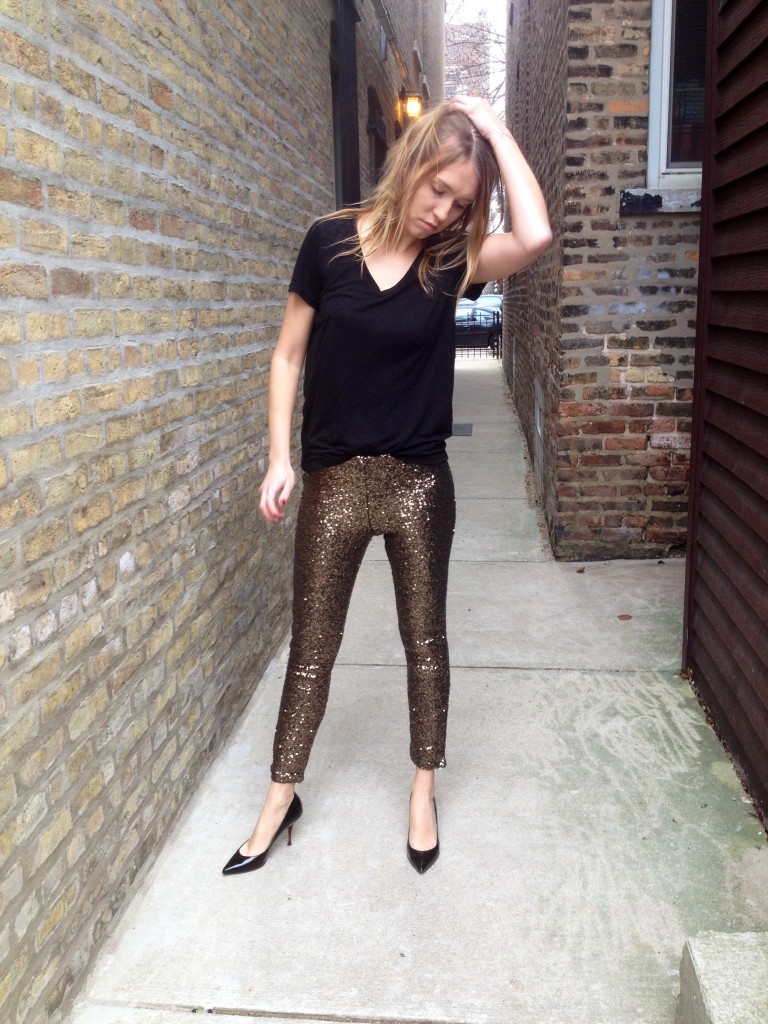 Top: Nordstrom BP; Pants: Lucy Paris; Shoes: Louboutin.
Usually I don't blog an outfit beforehand but I'm making an exception for NYE … New Year's Eve has always been an excuse for me to leave the house bedazzled in sequins (which, if it were socially and fashionably acceptable, I would wear everyday.) This year is no different. I am pairing a pair of Lucy Paris sequin leggings with a plain black tee for a laid back, yet sparkly look.