Dinner at Mon Ami Gabi in Lincoln Park. // 8.17.14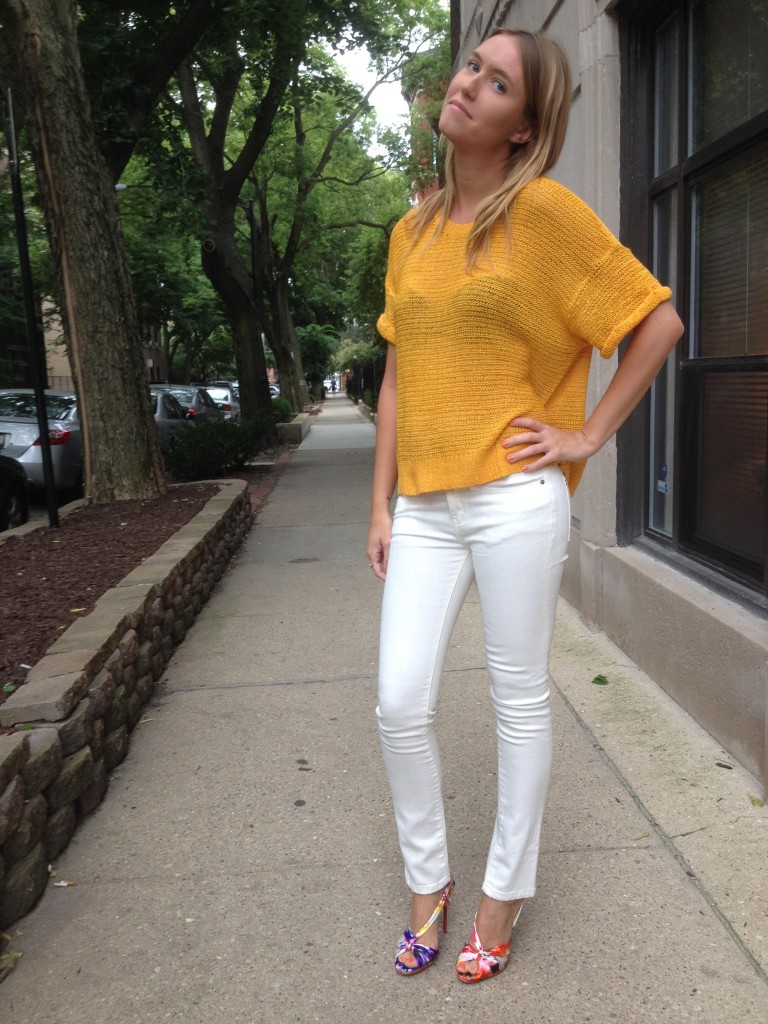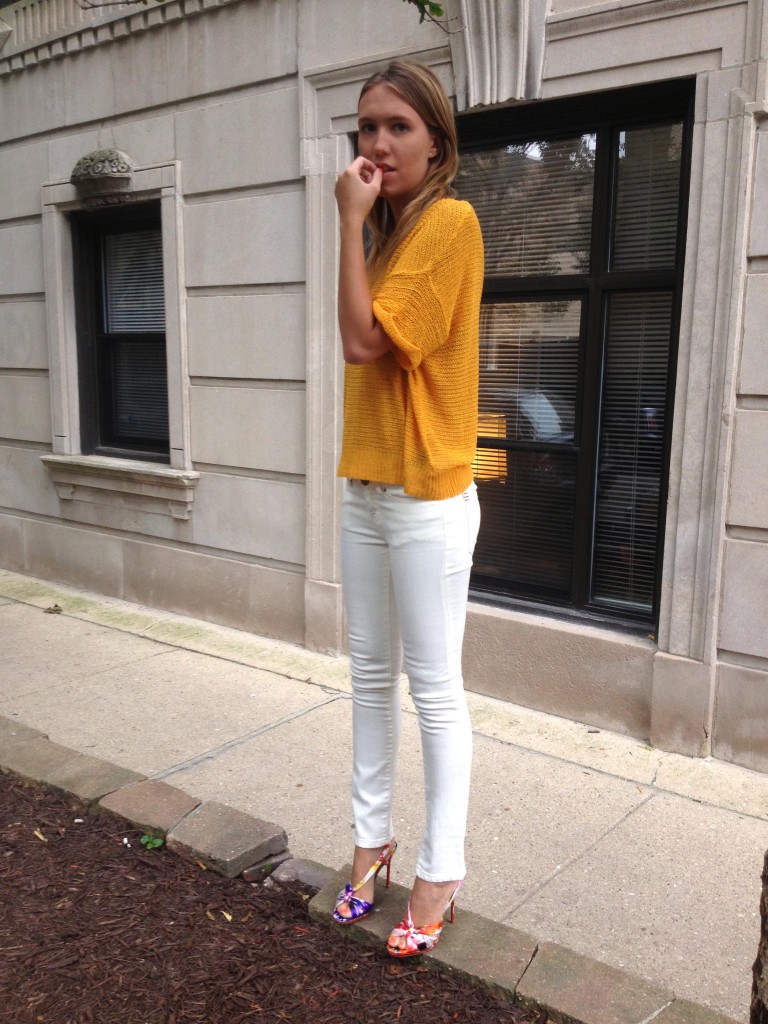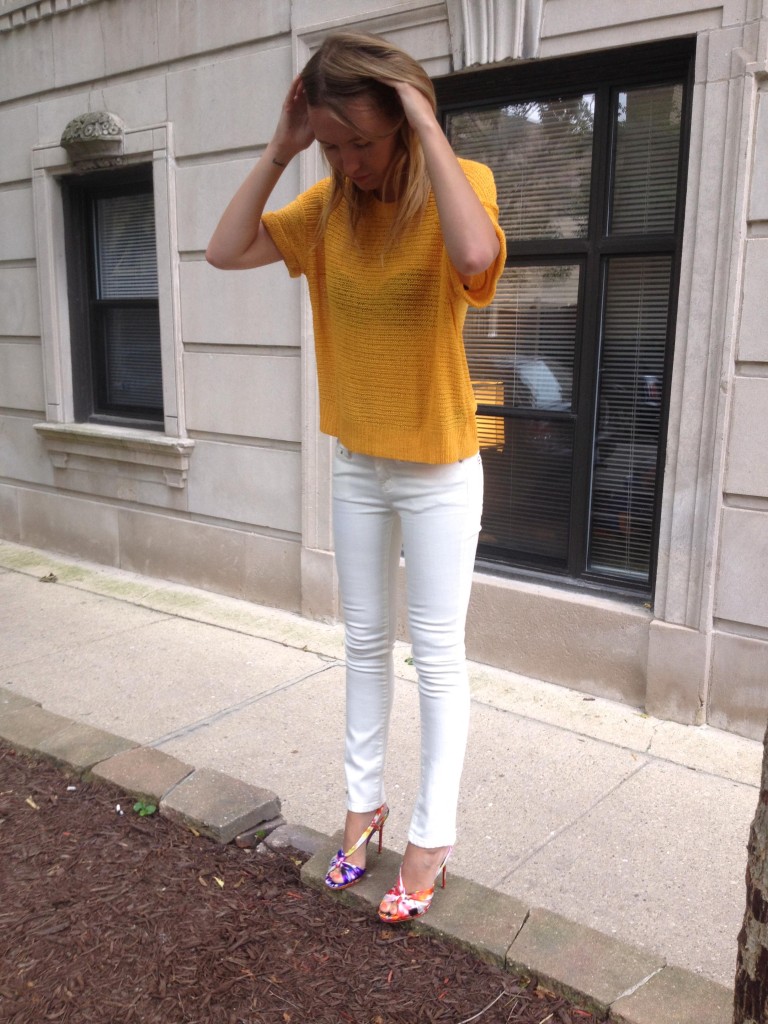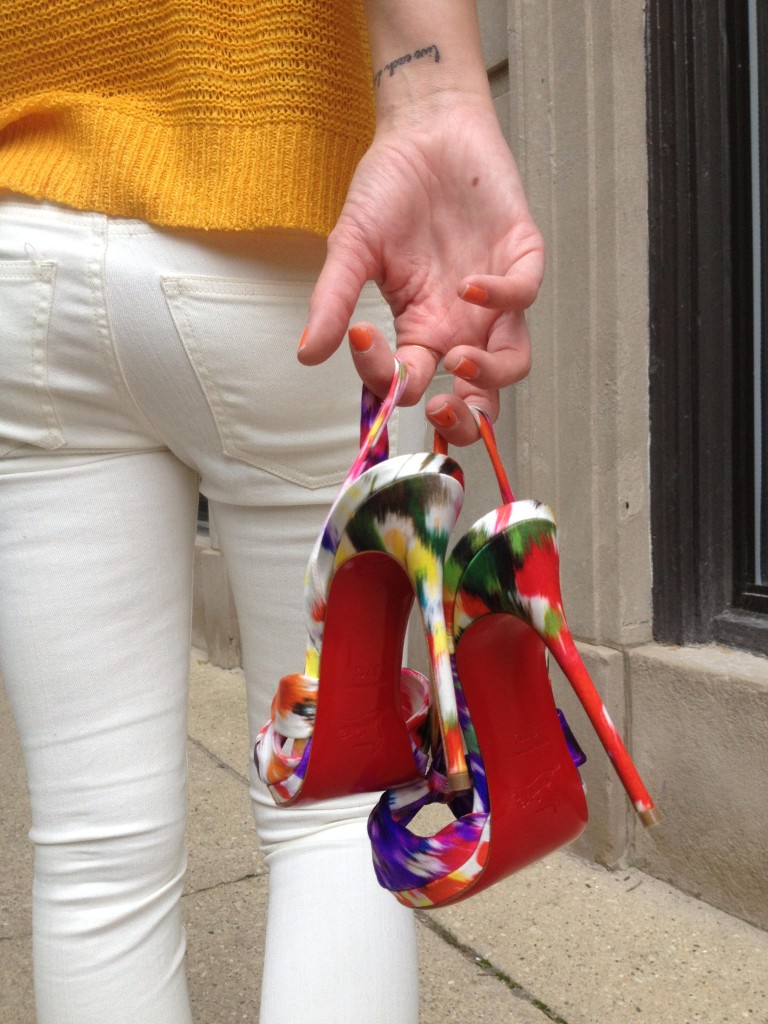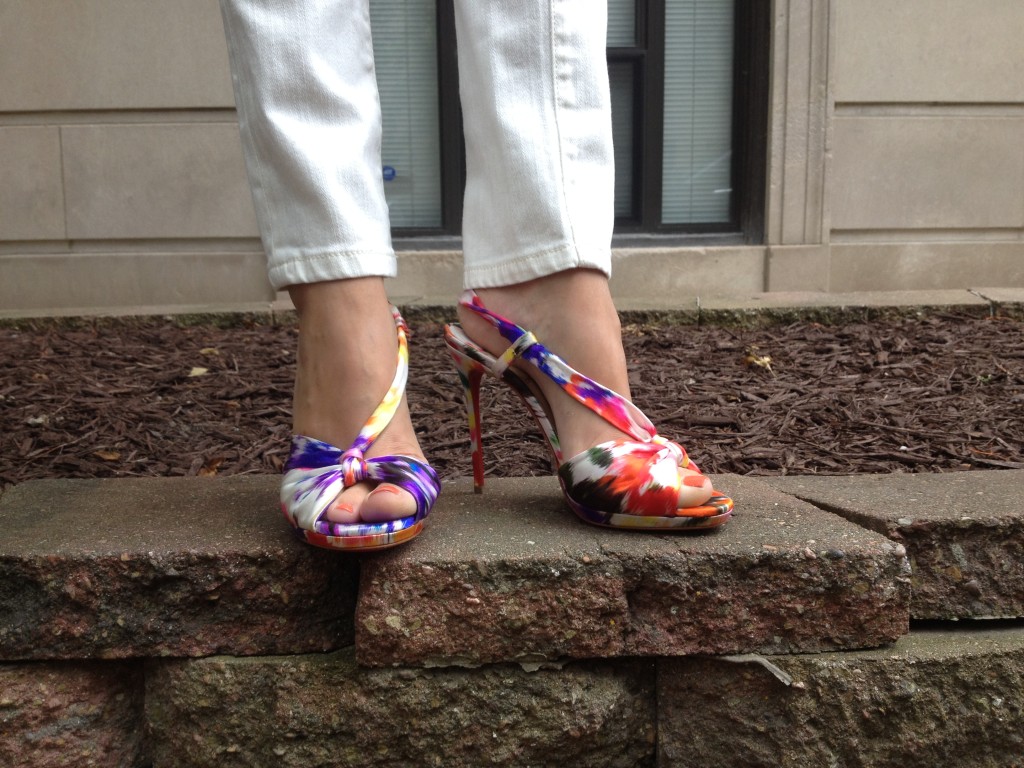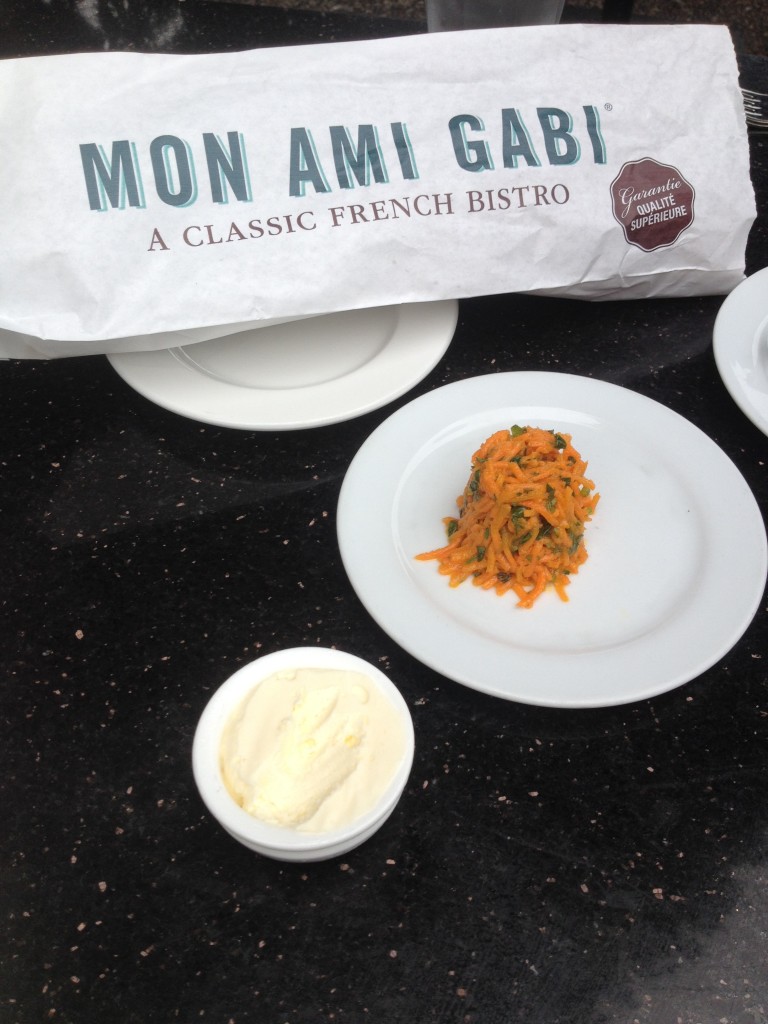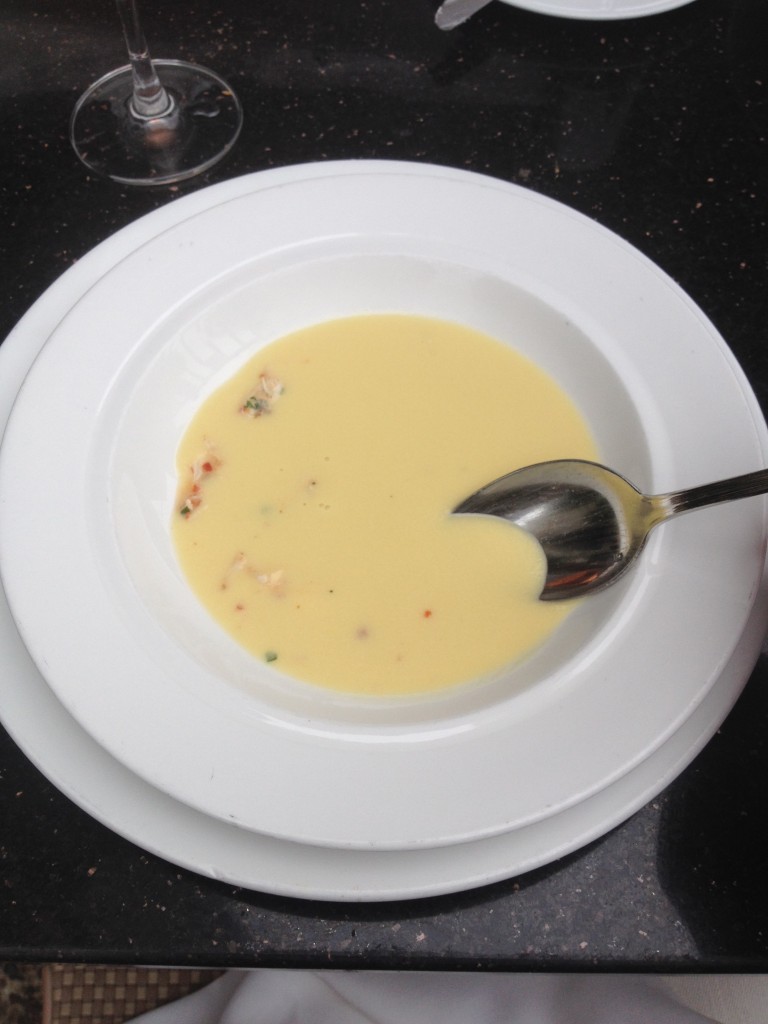 Top: H&M; Jeans: Urban Outfitters; Shoes: Louboutin.
Sunday night we went to my favorite summer spot for dinner in Chicago, Mon Ami Gabi. Located directly off the park, they have the most wonderfully chill patio for al fresco dining. It can't be beat. I wore my white jeans — my time to wear them is winding down — and paired them with my new So Liz floral Louboutins.